An energy provider needed to use its Plant Information Management System (PIMS) to manage the work and materials flow for its nuclear power plants.
Shadowbase Solution – Asymmetric Capacity Expansions: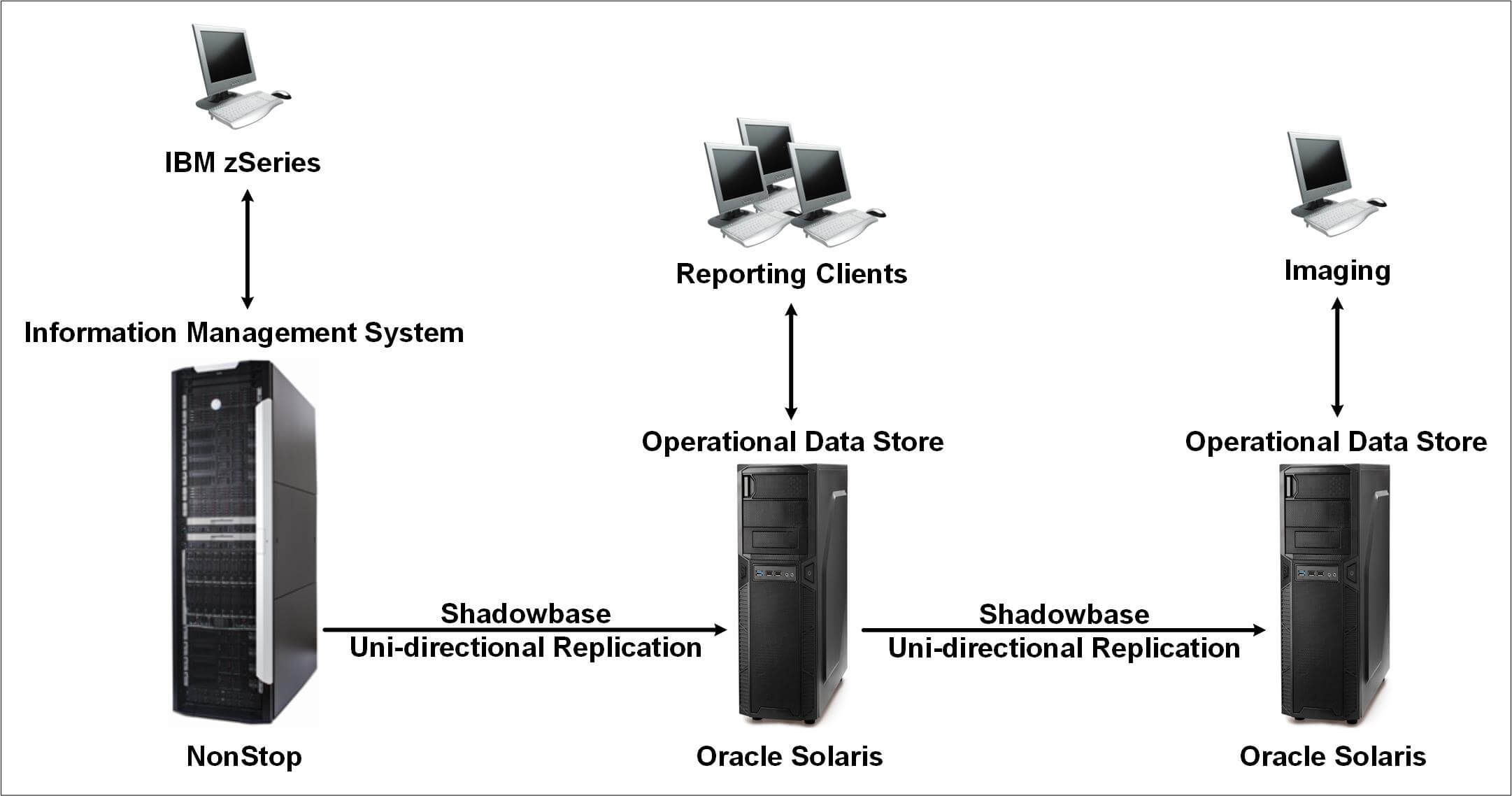 The provider uses heterogeneous replication to replicate data stored in IMS files from IBM zSeries servers to an operational data store (ODS), residing on a Solaris Server, where the data is used to support reporting requirements.
Once on the ODS, the data is then further replicated to other SUN Solaris Servers using an Oracle database for an imaging application.
By offloading the reporting from the IBM mainframe, savings of over $1 million USD annually for disk (DASD) costs and CPU charges are attained.
Additionally, near-real-time replication gives the users immediate access to current data, rather than day-old data provided by the prior implementation's batch processing cycle.
Contact us for more information on this Shadowbase solution
The above was adapted from the book: Breaking the Availability Barrier, Volume III: Active/Active Systems in Practice by Paul J. Holenstein, Dr. Bruce Holenstein, and Dr. Bill Highleyman.