2012 Winter Newsletter — Gravic Wins HP and Intel 2011 Mission-Critical Innovation Award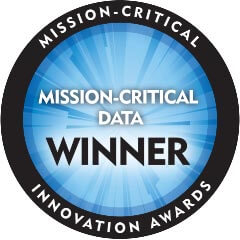 Gravic was honored to learn that it had received the 2011 Mission-Critical Innovation Award at the Mission-Critical Awards Celebration event held at Hotel Imperial in Vienna, on the day prior to the start of HP Discover 2011. The award, announced by HP and Intel, named the Gravic Shadowbase® submission as the best in the Mission-Critical Data category. The Gravic submission was reviewed by an independent panel of judges and was awarded for Gravic's ground-breaking work developing a solution for mission-critical computing. This category recognizes organizations' successful delivery of implementing a database, data warehousing, or line-of-business solution that took advantage of the dependability and performance of Itanium-based platforms while producing impactful results. Please click here for more information on the award.
A large Canadian bank selected the Shadowbase product suite from Gravic to provide its data replication and integration solutions. The bank took a major step towards providing improved service to its customers by modernizing its active/backup data center architecture and reengineering it into an active/active network. This improvement resulted in planned outages for system upgrades being reduced from hours to minutes, and recovery from an unplanned outage resulting from a system failure or a data center disaster being reduced by more than 95%, from hours or even days to a few minutes.
Please click here to read a case study on a Canadian bank implementation.