2012 Winter Newsletter — New White Paper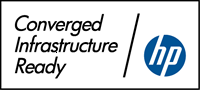 Converged Infrastructure (CI) is the heart of HP's move to what it calls the Instant-On Enterprise. HP partner products that support CI are of paramount importance to achieving Instant-On. Critical to the success of this initiative is the participation of third party solution providers to create products that interoperate to offer virtualized assignment of resources, superior availability for mission-critical services, modernization of applications via application integration, and common management. Vendors whose solutions qualify as "CI-Ready" are certified by HP. The Shadowbase data replication engine has earned "CI-Ready" certification. Shadowbase solutions provide mission-critical applications with high and continuous availability with recovery from faults in seconds, and supply the mechanisms that effectively and efficiently integrate applications to rapidly build new capabilities for an enterprise.
To download a complimentary copy of the white paper, please visit Download a copy of this white paper.