2012 Spring Newsletter — Shadowbase Marketing Highlights
We have been quite pleased with new customer interest and uptake in our Shadowbase product suite. We have a large number of key trials moving along, and sales that have been made, and these have kept us quite busy. One interesting effort involves replacing a large Solaris Oracle application with a new one based on sql/mx. The cost savings from migrating the application to NonStop runs in the millions of dollars. Another involves bi-directionally integrating ACI BASE24™ NonStop-based data with a complimentary offering from another payments vendor. Yet another has an active payments switch migrating to a new NonStop payments ISV.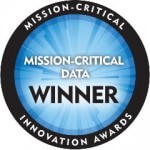 What is also interesting is the new set of ISV's porting onto the NonStop environment. We are actively working with some of them, and look forward to meeting and integrating Shadowbase with the rest of them, to provide zero downtime migration support as well as the most advanced and sophisticated active/active continuous-processing application architectures available on any platform. If you are new to the NonStop space and are looking to port your application, regardless if an end-user or an ISV, definitely speak with us as we will assist in providing the most advanced mission-critical solutions to your customers.
We attended and presented at a number of NonStop shows this quarter. We attended and presented at SATUG and SunTUG in March, NENUG and FINTUG in April, and OTUG in May.
Congratulations to the winners of our Kindle raffles and other prizes:
Pieter Rostoll ABSA Bank (SATUG)
Kathy Halbert of Raymond James (SunTUG)
Jon Healey of SunGard (NENUG)
Timo Tuominen of Valmet Automotive (FINTUG)
Ron Nance of BigLots (OTUG)
We look forward to seeing many of you at HP Discover 2012 next month in Las Vegas, please stop by Kiosk #507 to speak with us and receive information on how to register for the NonStop Community Reception.
We gave a Dan Porter HP webcast presentation in January to bring our upcoming reseller/partner up to speed on Shadowbase particulars and designed over a dozen new logos for various Shadowbase new products. We also published a case study "Large Canadian Bank Adopts Converged Infrastructure" in The Connection (March/April issue) and the Connect Converge Spring Issue, both well-read NonStop user magazines.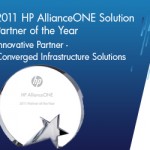 Please click the links below to view videos filmed after Gravic Shadowbase won the 2011 Mission-Critical Innovation Award as the best in the Mission-Critical Data category. The Gravic submission was reviewed by an independent panel of judges and was awarded for Gravic's ground-breaking work developing a solution for mission-critical computing. This category recognizes organizations' successful delivery of implementing a database, data warehousing, or line-of-business solution that took advantage of the dependability and performance of Itanium-based platforms while producing impactful results.
Click here to see a video interview with Bill Holenstein.
Click here to see a video of the Mission-Critical Award Celebration.
Click here to see a blog interview with Bill Holenstein.
Click here to read the LockerGnome blog written by Jake Ludington.