2012 Spring Newsletter
Executive Vice President's Letter
Welcome to our Spring 2012 edition of the Gravic Shadowbase Product Group Newsletter. Recently I traveled to a number of domestic as well as international shows, and was very impressed by the spirit of the NonStop community! I introduced a number of key new products and features in our Shadowbase line that will assist our customers to better manage, operate, and validate their replication architectures. Click here for more information. I look forward to seeing many of you at HP Discover in Las Vegas. Please visit us at Kiosk #507 in the NonStop Solutions Pavilion.
---
Shadowbase Development Highlights


Announcing the release of Shadowbase version 5.001 for both NonStop Shadowbase (NSB) and Shadowbase for Open Systems (SBOS). These releases include a number of customer-requested enhancements and features, including Shadowbase UNDO, a powerful utility that allows changes to a file to be rolled back, leaving the file in its original state prior to the roll-back. Click here for more information.
---
Shadowbase Marketing Highlights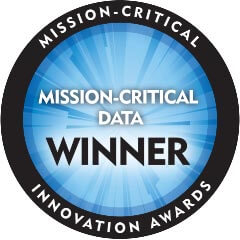 Click here to see a video interview with Bill Holenstein, Sr. Manager of Product Delivery, filmed after Gravic Shadowbase won the 2011 Mission-Critical Innovation Award as the best application in the Mission-Critical Data category. More videos are available in this section. We gave a Dan Porter HP webcast presentation in January and also published our case study "Large Canadian Bank Adopts Converged Infrastructure."
---
Shadowbase Support Tips
The support of our customers is of paramount importance and we track every customer incident from inception through resolution through a series of metrics. As part of our evaluation process each quarter, we send a survey to any customer who had an incident in order to gain valuable feedback.
---
Gravic Labs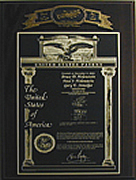 Our research and intellectual property (IP) arm was recently awarded a new patent entitled Method for ensuring replication when system resources are limited.
Employee Spotlight – Interns Make a Difference
---
Employee Spotlight

A component of Gravic's core ideology is "Improving society through innovation." One way we honor this value is by providing internship opportunities to students who learn what it is like to work for a fast-paced, leading-edge, dynamic organization.
---