2011 Spring Newsletter
Executive Vice President's Letter
Welcome to the Spring 2011 edition of the Gravic Shadowbase Newsletter, our periodic news update from the Shadowbase Products Group. Two recent highlights include our entry into the GE Centricity™ Healthcare space, and how customers are using replication to avoid planned downtime when they perform system or application upgrades and migrations (Zero Downtime Migrations, or ZDM), particularly for the new NonStop Blades environments.
---
Shadowbase Sales & Marketing Highlights
We announce our first GE Centricity customer, Lehigh Valley Hospital (LVH) and welcome High Availability Systems Co. Ltd. (HA Systems) of Tokyo, Japan as our newest distributor of Shadowbase software. We hope to see many of you at HP Discover 2011 in Las Vegas in early June. Please stop by our booth (190-K in the NonStop Zone) and enter our drawing for a chance to win a Kindle.
---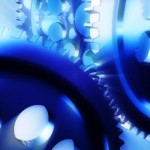 Shadowbase Development Highlights
NonStop Development has been focused on three main projects: Shadowbase Online Verification & Validation (SOLV); Shadowbase NonStop Releases 4.091 and v4.092; and the Shadowbase ZDL™(Zero Data Loss) synchronous replication prototype. In Shadowbase Open Server Release 4.052, we have completed our port of our Open Server environment into a C++/object oriented framework using the Visual Studio (Windows) and Eclipse IDE's.
---
Shadowbase Support Tips
The New Version of Shadowbase for Open Server internalizes datatype conversions for DATE, TIME, and TIMESTAMP data types. Effective in release 4.040N of Shadowbase for Open Server, and 4.092 of Shadowbase for NonStop, is support for the new target database format SQLSBV1.
---