2011 Fall Newsletter
Executive Vice President's Letter
Welcome to the Fall 2011 edition of the Gravic Shadowbase Newsletter, our periodic news update from the Shadowbase Products Group. We are refreshing our SQL/MX support to include version 3.0 features, both as a source as well as a target, for the NonStop platforms. We are also working on Shadowbase FixIT! (name subject to change) to undo the unwanted changes an errant program has made to your database (or if you simply want to "roll" the database back to a particular point in time) and Shadowbase File Chaser (name subject to change) to chase and inject the records or rows from an application log-style sequence into                                                    the replication engine.
---
Shadowbase Sales & Marketing Highlights
We were pleased to attend and present at the recent VNUG Conference in Sweden and the InNUG NonStop Open World (NOW) in India. We published two new white papers in the "Shadowbase for ___" series, the latest being "Shadowbase Streams for Application Integration" and "Shadowbase for the Converged Infrastructure." To read, please click here.
---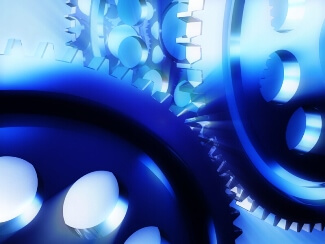 Shadowbase Development Highlights
Shadowbase Development has been busy working on meeting the requirements of several potential NonStop customers: SQL/MX version 3.0 support as a source as well as a target, a new version of the Shadowbase Collector based on C++ (ported from C), and a port of the entire Shadowbase Open Server environment into the NonStop OSS environment. Since our previous newsletter, we also released SOLV V&V for Enscribe to                                            Enscribe replication ("database compare" technology).
---
Shadowbase Support Tips
Delivery recently completed QA on a new maintenance release for Shadowbase NonStop, version 4.092; Shadowbase NonStop version 5.000 is now in development. Delivery is testing early releases of our first C++ based Shadowbase Open Server release (Shadowbase Open Server version 5.000).
---
Employee Spotlight
Please read about Chris Capitolo, a Shadowbase Delivery Programmer in the Shadowbase Product Delivery department, whose responsibilities include building product releases, performing alpha and beta release testing, designing and implementing data drivers for QA automation, writing and maintaining test plans, performing level 1 and 2 phone and email support, and is part of the 24×7 support rotation.
---