Global Partners
HPE Shadowbase Partnership
HPE and Gravic are strategic partners and offer Shadowbase sales and support globally, directly through the HPE organization. HPE licenses, services, and supports our leading-edge Shadowbase software solutions for HPE NonStop and other servers. Our solutions address data replication for business continuity, heterogeneous data integration, application integration, and also complement existing HPE solutions, including HPE NonStop RDF, HPE NonStop AutoTMF, and HPE NonStop AutoSync.
By providing a single point of purchase and support for these advanced replication solutions, HPE and Gravic are improving the overall customer experience. Our customers will benefit from the global reach, industry expertise, and 24×7 support available from HPE. HPE customers benefit from the wide range of unique features available with Shadowbase software. The product is sold by HPE under the name, HPE Shadowbase.
For detailed information on the HPE Shadowbase product suite, please visit our Products section or the HPE NonStop Business Continuity Product Suite. You may contact us or directly contact your local HPE account team for more information and pricing details.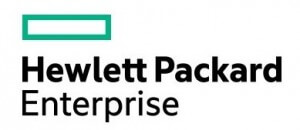 Hewlett Packard Enterprise
3000 Hanover Street
Palo Alto, CA USA 94304-1185
Phone: (+1) 650-857-1501
Fax: (+1) 650-857-5518
www.hpe.com
---
Regional Partner
As well as our global partnership with HPE, Gravic Shadowbase is also sold and serviced in Japan by our regional partner, High Availability Systems:
High Availability Systems Co. Ltd
MS Shibaura Bldg.
4-13-23 Shibaura
Minato-ku, Tokyo 108-0023
Japan
Tel: +81.3.5730.8629
www.ha-sys.co.jp